A Year of Celebration
Every year we are proud to recognize our team members for their notable career milestones with a champagne toast and reception. This year we had the opportunity to celebrate six team members who have been with us collectively for almost a century; they have set the bar high, and continuously raised it for their peers. Here they share a piece of their journey and what makes Metropolitan Grill so special to them.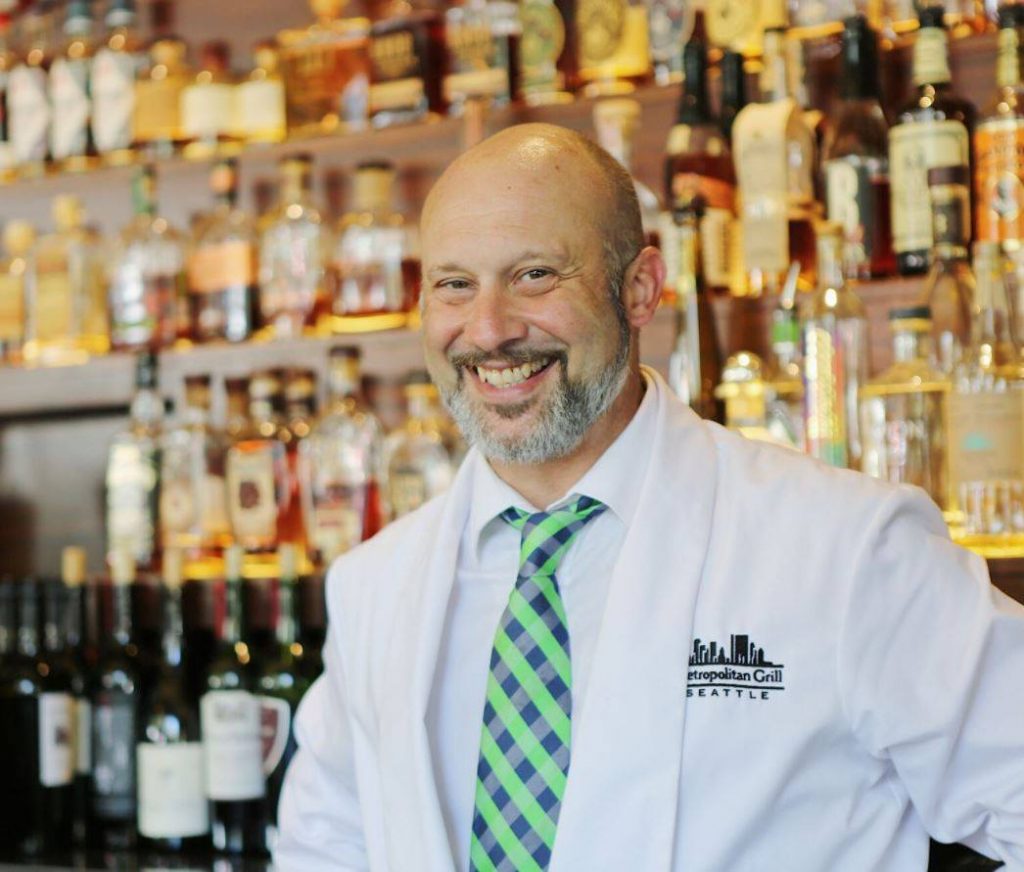 I started at The Met as a server assistant and have now been serving as lead bartender for over 20 years.

I love taking care of my guests and learning how various spirits work well in drinks. When you have great food, great wine, great spirits and have honed your skills, you fill in the rest with your personality. I think of my job as throwing an awesome dinner party every night, where everybody's going to show up, have a great time and leave here really happy.
I started at The Met 23 years ago. What I love about my job as a server is making people laugh.

Some of my favorite memories are from my regulars and our celebrity guests, such as Melinda Gates and Tod Leiweke. When people ask me what I think makes The Met special, I say it's "us"– the whole staff – it's all teamwork. We work together – they are my friends and family.
Of my various roles at The Met over the last 24 years, my favorite is the one I hold now, which is Maitre'd; it is a role that allows me to play a part in enhancing guests' dining experiences and even more importantly, have the privilege and pleasure of cultivating relationships.

If or when my time comes to move on, what I will miss the most is the people who make this place so special. The back of the house, the front of the house, and of course our guests, all work together in making The Met an indescribable place–a restaurant that's committed to creating unrivaled experiences with passion every time. And of course – "The Best Steak in Town."
This summer I celebrated my 30th anniversary at The Met. I began my career here first as a dishwasher, and quickly impressed the chef by my lightning-speed ability to sort silver. Within two months, I was promoted to kitchen prep where I worked for the next two years. Once I excelled there, I would finish my duties early to help the pantry cook and learn the station. I eventually I moved on from kitchen prep and became the pantry cook, where I have worked ever since.

I believe the people I work with and the fellowship I receive from working as team makes The Met special and set it apart from the rest. I also love the gratitude and the magic from guests who have just celebrated a special moment, whether it be an anniversary, Christmas Eve, a marriage or a Seahawks win.
Friday the 13th of September 1989 was my first day at The Met, I thought it was a bad omen, but 30 years later I am still here, and have the "Metropolitan Grill Class of '89″ Sweatshirt to prove it.

What I love about my job is the ability to create and maintain fabulous guest relations from all walks of life; some of my regulars are my best friends. That is a goal that is not only achievable but highly recommended, and it makes work fun. Your personality can have a big impact on your guests, and it brings me joy. If you respect and love your job, like a lot of us do, it makes it easy. Confidence and self-esteem go a long way, and people feel it if you have it. From the kitchen to management, and everybody in-between, it is a privilege to work here at The Met, not a right.
We truly believe we have the best team in hospitality and look forward to continuing to celebrate every birthday, anniversary, Christmas Eve, guest and employee achievement each year. Cheers to our dedicated team of professionals!
To read more Metropolitan Grill memories and milestone celebrations, join our Email List or follow us on Facebook and Instagram.